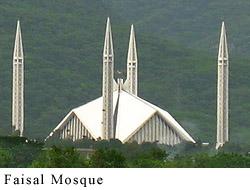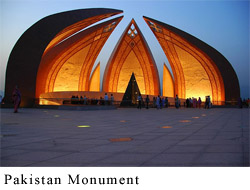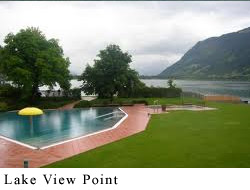 ICCEES 2010:
About Islamabad:
Islamabad is the capital of Pakistan and the tenth largest city in the country. It is the purpose-built capital of Pakistan. It lies against the surroundings of the Margalla Hills at the northern end of Pothowar Plateau.The capital is full of natural terraces and meadows and the southern plain drained by the Kurang River with the Margalla Hills in the north east.
Climate:
It offers a healthy climate, pollution free atmosphere, plenty of water and lush green area. It is a modern and carefully planned city with wide tree-lined streets, large houses elegant public buildings and well-organised bazars/markets/shopping centres.
The average humidity level is 55% with an average rainfall of 1150 millimeters each year. The city is quite moderate in case of its wether. The maximum average temperature is 29C and goes down to average minimum of around 14C.
Places to Visit:
Though the straight, tree-lined avenues of Islamabad all look confusingly similar, it is easy to find your way around by using the Margalla Hills, which rise up on the north edge of the city, as a reference point.
The sights in Islamabad include Daman-e-Koh Viewpoint, Shakarparian Park, Rose and Jasmine Garden, Pakistan Monument, Secretariat Blocks, Rawal Lake and especially Shah Faisal Mosque, second largest mosque in the world.